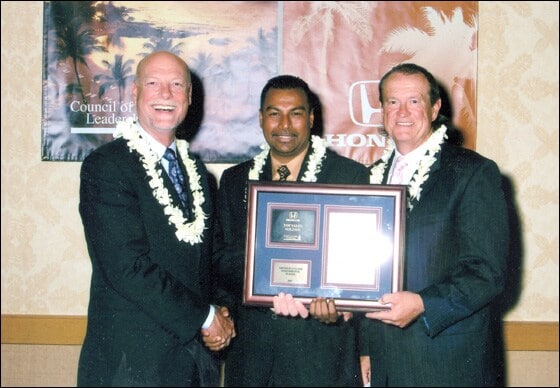 Arlington, VA, June 11, 2008 – American Honda Motor Co., Inc. is proud to recognize Sher Zaman for achieving the highest sales volume within the 6 Zone at Brown's Arlington Honda. This highly valued honor is awarded in conjunction with the 2007 Honda Council of Sales Leadership recognition.

The Council of Sales Leadership program focuses on developing and rewarding consistent, exceptional Sales Consultant performance. Membership in Honda's Counsel of Sales Leadership requires that the sales consultant exceed their annual sales objectives, meet or exceed their districts' customer satisfaction scores, and demonstrate an expertise in Honda product knowledge. This overall commitment to excellence is what sets the Honda brand apart in the automotive industry.

In the past year, over 2,700 Honda Sales Consultants become members of the Council of Sales leadership. In A our Zone, Sher Zaman finished first in regards to sales volume. This achievement encourages us to continually push the sales performance bar to greater heights. In recognition of Sher Zaman's outstanding accomplishments, he won an all-expenses-paid six day trip to Maui, Hawaii.


American Honda Motor Co, Inc.