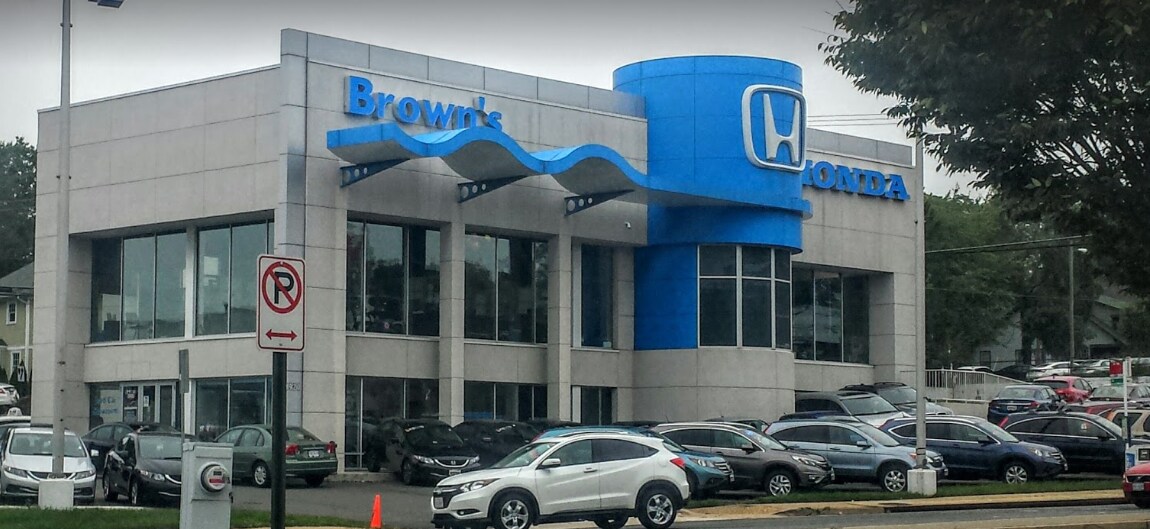 New Honda Vehicles and Used Cars Provide You with Standout Quality
As a new Honda dealership, you can expect to find plenty of different options as we carry all the latest and popular vehicles from sedans, crossover, SUVs, and minivans such as the Fit, Civic, Accord, HR-V, CR-V, Pilot and Odyssey. Each one of these vehicles offers something unique and exciting as you're getting a reliable ride with standout style, features, efficiency and much more that gives anyone confidence behind the wheel.
Along with our selection of new Honda models, drivers have the chance to save when they take a look at many different used car options at Brown's Arlington Honda. We carry pre-owned Honda vehicles, plus a variety of other brands in all model styles and makes to give you choices, and the benefit of standout savings!
Whether you're buying or leasing a new vehicle or a used car, all our vehicles are subject to our Buy Happy Philosophy which gives you plenty of benefits when it comes to pricing, exchanges, buying your used vehicle from you, and more including free annual Virginia State Inspections, multi-point inspections, and available car rental services and more to give you the perks of buying from us to create a better ownership experience all thanks to our philosophy and wonderful staff.
Auto Financing Experts Are Here to Help You Make the Right Choice on Your Purchase
For those in Arlington, Alexandria, Fairfax, Falls Church, and McLean, VA along with Bethesda, MD and the Washington, DC area who come in and discover all our new Honda models or a used car they'd like to buy, we make sure you understand the financing process and can learn about your lease or car loan options, as we put together a plan that works for you so you have the ideal monthly payment. It's clear and easy to understand and we take stress out of the equation and look at it as the closing steps to putting you behind the wheel of your next exciting ride.
Keep Your Honda Going with Quality Automotive Maintenance and Service
In addition to our standout finance team, we have a friendly and knowledgeable service center staff that has the highest qualifications around along with the right tools, technology, parts and equipment to help your vehicle run at its best and keep it on the road. With regular and routine service your vehicle will be able to last longer and go the distance for you. And, if you experience any kind of issue we can diagnose and repair it in a timely fashion so you're back on the road in no time.
Learn More When You Visit Brown's Arlington Honda Today!
Here at Brown's Arlington Honda, our goal is to provide you with a standout experience the moment you walk into our showroom, and long after you leave. Lots of places around the Arlington and Alexandria area can say that about their car dealership, but we truly back it up and that's why we encourage you to stop in to see our selection of vehicles, and take advantage of all our services.
If you'd like to stop in and see us, you're always welcome! Our team would be happy to provide you with all the details you need on Honda vehicles and much more so contact us online and we can arrange a time to meet and help you discover your next vehicle here in our Arlington and Washington, DC area showroom!