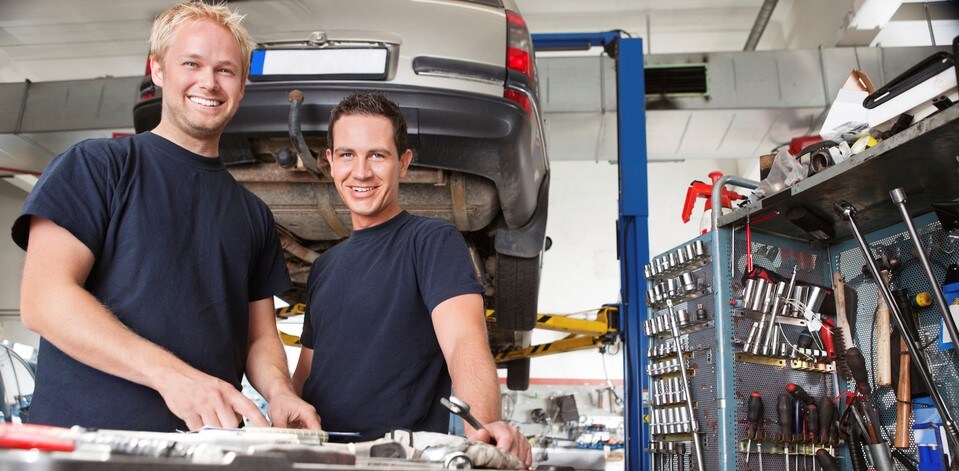 Authentic Honda Parts that Bethesda Drivers Need!
Here at Brown's Arlington Honda, we know that parts suffer from wear and tear, so when your Honda sedan, truck, van or SUV is in need of repairs, come to our parts center and find exactly the part that fits your Honda model. You might be considering going to an auto parts store, but you might be taking a risk with that route as many auto parts stores might have the part you need, but you could end up paying more for something that's not an authentic Honda part. When it comes to high-quality auto parts and peace of mind, trust the experts at Brown's Arlington Honda to find just the high-quality, genuine car part your Honda model needs! We've served the areas of Washington, DC, Arlington and beyond for many years now, so come experience our authentic auto parts and great service today!
A Part for Every Model
We have an authentic Honda part for every Honda sedan, Honda hatchback, Honda crossover, Honda van or Honda SUV all at the parts center at our dealership. Is your Honda SUV in need of a cabin air filter? Well, that's an essential part to ensure that your passengers only breath in clean air through the air conditioning and we have exactly the cabin air filter that your Honda Pilot, Honda CR-V or Honda HR-V needs. No matter what year your Honda is, we'll find their exact compatible Honda auto part.
After winter, so you might be thinking it's time to swap out the winter tires on your Honda sedan for all-new all-season tires. Going to your neighborhood garage or tire yard might be a good way to pick up discount tires, but quality is everything! You need tires that are an exact perfect match to your Honda Accord or Honda Civic and we have just the ones that are a perfect match and will last you a while. This is true for all of our Honda auto parts be they tires, brakes, air filters, spark plugs or car batteries; they're durable, authentic and built to last. Your next trip to check out the historical sights of Washington, DC or Alexandria should go as smoothly as possible and our Parts Center will provide you with exactly the Honda auto part to get you there without any added hassles.

An Auto Part You Need, No Matter Your Location
We know that you in McLean might have a busy schedule that's preventing you from coming to our parts center. Well, you needn't worry, because we have all the parts you need right here at our Honda eStore on this site. If you know the name or identification number for the auto parts you need, then enter it in and you'll be able to get the Honda part you need shipped out to you. The online form is fast, easy and can be filled out from your home computer in McLean or Falls Church.
Reliable Staff, Reliable Service for Fairfax
If you have any questions about our Honda auto parts don't hesitate to talk to the professional and knowledgeable staff here at Brown's Arlington Honda. Give them a call at (855) 423-9047 or fill out our online contact form and someone will be in touch to confirm your appointment or answer your question. This form is also fast, easy and can be filled out from your home in Washington, DC or Alexandria. If you need help installing the auto part you need for your Honda SUV, Honda sedan Honda crossover or Honda minivan, no worries, just fill out our contact form to make an appointment with the Service Center here in Arlington. Our team of factory-trained Honda technicians will take great care to get you Honda model the authentic car part it needs.
Come See Us Today!
Everything your Honda hatchback, Honda Sedan or Honda SUV needs is right here at Brown's Arlington Honda, so come see us today and get that exact authentic part that your Honda needs to look and feel its very best. So, check out all that we can do for you here at Brown's Arlington Honda and visit our parts center to find exactly what your Honda needs, whether it's an oil filter, rearview mirror, brake pads, mufflers or tires, if we don't have it here, we can get it for you quickly and affordably. We're Brown's Arlington Honda and we're located at 3920 Lee Highway right here in Arlington, VA, less than 20 minutes outside of Washington, DC. See you soon!